Nah Woh Main Lyrics: Here you can find the lyrics of the Nah Woh Main. This song is sung by Shreya Ghoshal. This song is composed by

Shreya Ghoshal, Soumyadeep Ghoshal. And the lyrics are written by

Manoj Yadav. You can find this song on youtube on

Shreya Ghoshal Official youtube channel.
Nah Woh Main Lyrics - Shreya Ghoshal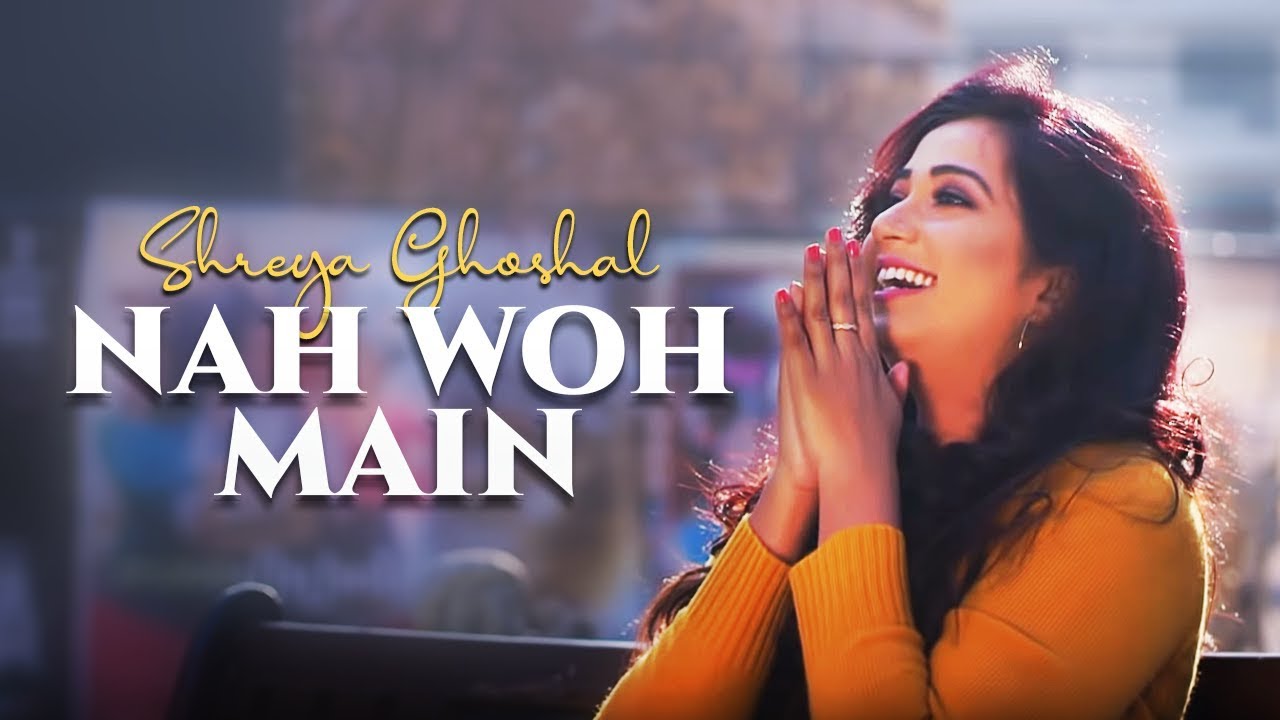 Song Credit :
Composer- Shreya Ghoshal, Soumyadeep Ghoshal
Directors- Paco and Ray haan
Executive Producers- Paco and Ray Haan
Music Producer- Soumyadeep Ghoshal
Nah Woh Main Lyrics
Hum jo deewane the kabhi
Ab woh deewane hum nahin
Saanson se chhoota hai dhadkan ka vaasta kahin
Haan kahin

Lafzon ke dhaage khul gaye
Ab woh kaahani hum nahin
Haan Sab beetee hai baatein koi dilaasa tak nahin
Hai nahin

Aankhon tale baithe
Do bheege bheege chehre hain
Wahin thehre hain
Yaadon waale saare
Kinaare bade gehre hain
Hum jo taire hain

Na woh main na woh tum
Na woh pehli si hain baatein
Na woh din dopahar
Na woh shabnami si raatein

Na woh pehli si hain baatein

Na woh shabnami si raatein

Haan
Pal jo hasaate the kabhi
Ab woh rulate tak nahin
Hmm Ab kya ho kab kya ho
Koi thikana hi nahin
Hai nahin

Haan
Sajde mein the humare jo
Ab khuda se kam nahin
Hum unse poochhe kya
Koi bahaana bhi nahi
Hai nahin

Bina wajah roothe
Yun paagal bane baithe hain
Aise kaise hain
Jaane kahan dekho
Sitaaron jaise toote hain
Kahaan chhoote hain

Na woh main na woh tum
Na woh pehli si hain baatein
Na woh din dopahar
Na woh shabnami si raatein

Na woh pehli si hain baatein/

Na woh shabnami si raatein

Na woh main na woh tum
Haan Na woh tum